SORRY FOR THE LACK OF UPDATES, I WILL BE CHANGING TO A NEW WEB SITE SOON, I WILL POST THE NEW ADDRESS ON HERE AS SOON ITIS UP AND RUNNING.
THE DOWNLOADS WILL ALSO BE WORKING THERE.
STAY TUNED!

These can be found on the reviews and download pages.

ATT: Does anyone have a bus made by DJ Marko, it is a Mercedes Mini Bus, in First livery.
If you do, please get in contact with me, as soon as possible.
LATEST NEWS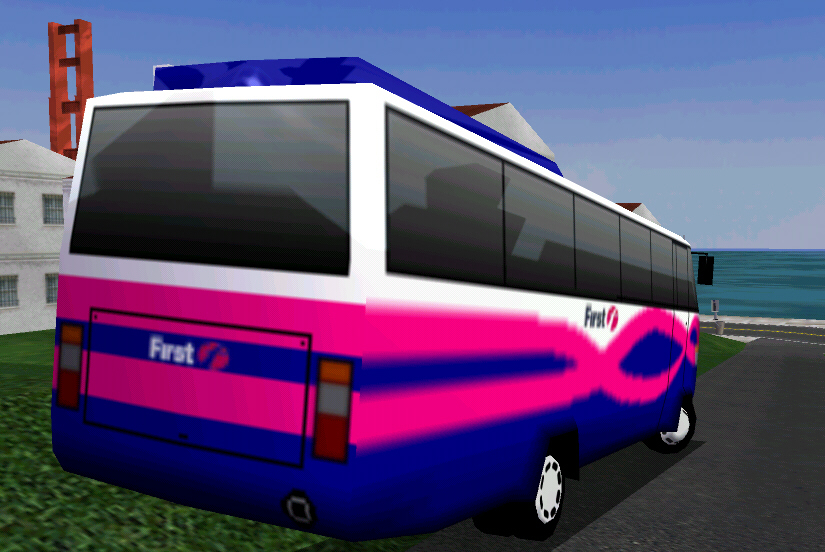 14 May 2002
I am trying to locate the above mercedes mini bus, made by DJ Marko 2001, so if anyone has this, could you please email me as soon as possible.
1 May 2002
Sorry for the delay in updating the site. I am still correcting the downloads which is taking alot longer than i thought.
I have added a new download page, which will contain more UK buses.
The new bus today that is on the site is the UK spec ALX400, which is great!
5 April 2002
Sorry for the lack of updates, i am currently uploading all the buses onto the site, so the downloads will be done by either end of this weekend, middle of next week, or end of next week!
20 March 2002
The Plaxton President has been finished, and can now be found on the downloads page.
I have had a number of emails regarding the size of the shots of the bus, and i am now going to concentrate on enlarging the pictures on the downloads page first, then i will sort out the actual downloads.
If the downloads are taking time to sort out, you may email me and I may be able to email the bus to you.
12 March 2002
The Dailmer Fleetline bus has been uploaded on to the site, and can be found on the downloads page.
11 March 2002
The MCW Metrobus has been completed and can be found on the download page.
More buses are currently waiting to be uploaded on to my site.